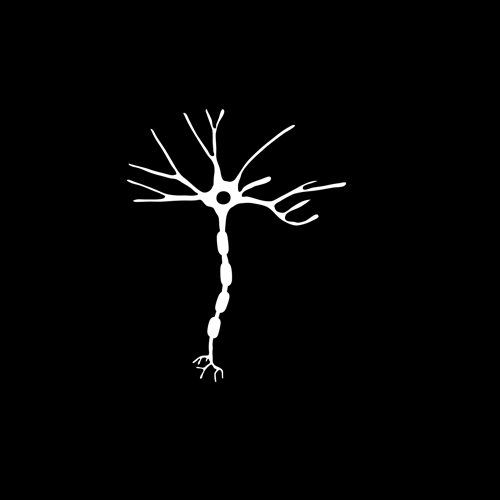 Team members
Darijana Horvat - Research Assistant / Lab Manager
Darijana Horvat received her B.S. in Chemistry from Texas A&M University. During her undergraduate career, she worked with Dr. Coran Watanabe investigating the mode of action and biosynthesis of azinomycin B. She also interned at the Institute Rudjer Boskovic (Division of Organic Chemistry and Biochemistry) in Zagreb, Croatia where she separated enantiomers using HPLC.
After graduation Darijana worked in several labs, studying preeclampsia, hypertension, cancer (cholangiocarcinoma), lymphatics, microbial pathogenesis and immunology. She joined the Geoffroy lab in December 2019 as the Research Assistant/Lab manager. One of her projects is to test the protective and regenerative properties of different test compounds in mice models of spinal cord injury.
In her free time Darijana enjoys playing trivia, board games and billiards with her friends and family. She likes music, live theater performances, movies and TV shows. In her quiet time she loves to read books. Did I mention she (really) loves chocolate?
Theresa Sutherland - Post-Doc
Theresa completed a Bachelor of Forensic Biology in Biomedical Science from the University of Technology Sydney (yes, Australia!), with a special interest in DNA profiling and ambition to work in CSI. Then she completed a Bachelor of Science (Honors) in Biomedical Science at UTS where she studied the acute cellular response to SCI in different ages of rats. Theresa then obtained her Ph.D. in Neuroscience at UTS in Dr. Catherine Gorrie lab (University of Technology Sydney) studying injury progression and neuro-inflammation after SCI with a particular focus on the differences between adult and pediatric SCI.
Theresa recently joined our lab to continue working on the themes of age and SCI, looking into older animal this time…She's trying to understand the age-dependent decline in the growth and regenerative potential of axons, with a specific interest in the role of STAT3 and mitochondrial dynamics. The eventual goal of which is to restore regenerative potential to aged axons, and find strategies to enhance axon growth and functional recovery after SCI irrespective of age. She is also involved in different projects aiming at developing tools to accelerate the discovery of molecules controlling axon growth (non-viral CRISPR/Cas9 in vivo targeting, in vivo protein delivery, 3D imaging). In the long term (very long term), she hopes to marry this ongoing work to her interest in pediatric SCI and to get a map/timeline of neuro-inflammation and axon regeneration across all ages to find effective therapeutics for all SCI patients.
Theresa loves to escape into different worlds- Movies, Books, Music, TV- and explore this one (yes, traveling!). Also, she can not stop drinking coffee...and teaching the lab "real" english (basically translating Australian to American...)
Calvin Jones - Research Assistant
​
Calvin graduated from Biomedical Engineering at Texas A&M. Calvin used to work with Dr. Adel Ghnenis as an undergraduate student to study the effects SCI has on bowel movement and cardiometabolic disorders. He liked it so much he decided to stay in the lab! He is still working on similar topics but is now leading his own projects!
Calvin aspires to go to medical school. Although open to different pathways, Calvin wishes to become a Radiologist to combine both his engineering background and passion for medicine.
Outside of lab Calvin enjoys playing sports, being outdoors, and spending time with friends and family.
Arthur Sefiani​ (sefiani@tamu.edu)
Arthur first completed a Bachelors of Science in Neurobiology, Physiology, and Behavior at University of California, Davis where he was involved in studying the relationship between proteasomes and cardiovascular disease and also how attention influences one's neural analysis of sound. Afterward, he became a lab technician at a forensic laboratory, one of the few places that conduct hair follicle drug testing. He then completed his Masters of Science in Biochemistry and Molecular Medicine at Keck School of Medicine of University of Southern California where he worked on developing several methods to accurately quantify the kinetic rates of RNA binding protein. Arthur is currently a Ph.D. student in the Medical Sciences program in the Department of Neuroscience and Experimental Therapeutics.
He spends all his free time weight lifting or eating, sometimes both.
Ashley Douthitt​ (douhtitt@tamu.edu)
Ashley graduated with a Bachelor of Science in Biochemistry from California State University, Chico in Spring 2019. After graduation, she moved back to her hometown San Diego, California. She then joined a clinical-stage biopharmaceutical company as a Research Associate focused on the discovery and development of therapeutics in the disease areas of inflammation and immunology. Ashley is currently a Ph.D. student in the Medical Sciences program in the Department of Neuroscience and Experimental Therapeutics.
Outside of the lab, she enjoys spending time with friends and family, exploring new places, and weight training.
Sarah Ingram​ (sarah.jingram@tamu.edu)
Sarah completed a B.S. in Biology with a pre-health minor at Texas A&M University – Texarkana in 2019. During her undergraduate studies she worked under Dr. Ben Neuman, a famed coronavirus expert, studying coral transcriptomes to detect the presence of Potyviridae, a family of viruses normally restricted to plants. She presented her research at the International Pathways Symposium only 3 months after beginning her undergraduate work.
She joined the Genetics program in the Department of Biophysics and Biochemistry in the fall of 2021 with the main research interest of better understanding memory loss affecting veterans, as she is a medically retired Navy veteran herself. Her current project in the lab focuses on studying neurogenesis after spinal cord injury, with hopes of improving recovery through genetic manipulation. In her free time, you can find her crocheting, camping with her husband, or spoiling her dogs.
Matt Thompson (matt.thompson@tamu.edu) - MD Candidate | Class of 2025
Matt is a medical student at Texas A&M who has long been interested in neuroscience. He received a BS degree in neuroscience from Brigham Young University, where he worked in a lab studying the mechanisms of chemical addiction in mice and rats. Matt was also employed as a CNA for 2 years, caring for individuals with diverse neurological and other disabilities, including spinal cord injury. After graduating in 2020, Matt and his family moved to Houston, where he spent a year in the lab of Dr. Matt McGinley at Baylor College of Medicine studying attentional effort and reversal learning in mice.
After receiving his M.D. degree Matt plans to pursue a career in neurosurgery. Outside of medicine and science, Matt enjoys playing basketball, climbing mountains, and spending time with his wife and daughter.
Shreya Ramanarayanan
Shreya completed Bachelor of Science in Biotechnology with a minor in Biochemical Engineering from India. Currently, she is enrolled in the Master of Biotechnology Program at Texas A&M. She is working on processing tissue for drug testing and other processes like immunostaining, imaging, and quantification in the context of spinal cord injury. Outside academics, she enjoys travelling, playing ukulele, and cooking especially pasta and salads.
Ananya Pillai
​
Ananya a sophomore at is a Biomedical Sciences major from Frisco, Texas, and is a member of the Aggie Class of 2024. She is also a part of Maroon & White Leadership Fellows Society, Biomedical Sciences Research Program, Fish Council, and the University Honors Program. After graduating, Ananya plans to attend medical school in an effort to minimize healthcare disparities in Texas. Outside the lab, she loves all things breakfast food, working out, and listening to podcasts.
Seeta Morey
​
Seeta is a microbiology major from Houston, Texas, and a member of the Texas A&M Class of 2023. After graduating, she plans to pursue a career in medicine and hopefully work at a non-profit organization. Outside of the lab, she enjoys baking, traveling, and reading historical fiction novels.
Justin Nguyen
​
Justin Nguyen is a kinesiology undergraduate student from Fort Worth, Texas and is part of the Texas A&M class of 2022. Justin joined the lab Spring 2020, and is currently tasked with image analysis of neurons' axons.
He dreams of attending to dental school after graduation, hoping to use dentistry to improve the community and the world around him. When not in the lab, Justin enjoys time in his hobbies such as playing soccer, cooking, reading, spending time with family and friends.
Mike Rivera
Mike is a member of the Fightin' Texas Aggie Class of 2022 and is from Burnet, Texas. He is pursuing his B.S. in Biology, with a minor concentration in Psychology. He joined the lab during Fall 2020, where he is primarily focusing on the themes of extensive aging and SCI.
Mike plans on furthering his education in medical school, where it is his mission to eventually sign with the United States Navy and pursue a career as a flight surgeon (a doctor/fighter pilot combo!). His primary interests regarding healthcare are orthopedic and trauma care, with a special interest for incorporating the biopsychosocial treatment methodology. Outside of research, Mike is the current sitting Texas A&M Student-Body Vice President where he is primarily focused on campus culture, tradition, and inclusivity enrichment. He is also a Resident Advisor, a member of the prestigious Traditions Council, and an avid hiker and fly-fisherman!
Paul Hung
​
Paul Hung is a junior Biology student from Houston, Texas. Currently, he is working under the guidance of Dr. Theresa Sutherland on a project that explores the effects of aging and neuron-extrinsic factors in regards to axonal regeneration. After graduating from Texas A&M, Paul plans on attending medical school and is considering otolaryngology. On the weekends, he enjoys surfing, spending time with friends and family, reading, and getting outdoors.
​
Alexandra Koustova
​
Alexandra is a biomedical engineering major from College Station, Texas and is a member of the Aggie Class of 2024. She joined the lab end 2020, working on projects studying the impact of spinal cord injury on cardiometabolic function.
Alexandra plans to attend medical school after graduating and wants to specialize in neurology. When not studying or at the lab, Alexandra enjoys playing tennis, piano, and spending time with family and friends!
Cameron Lim
​
Cameron is part of the Texas A&M Class of 2023, where he is majoring in Neuroscience with a minor in Biomedical Science. Following graduation, Cameron has aspirations to pursue a career in medicine, with current interests in critical care. Outside of the lab, he is a part of A&M's MAPS organization and enjoys playing tennis, spending time with family and friends, and TRYING to cook.
Sydney Graves
​
Sydney is a Biomedical Science major from Bandera, Texas and part of the Texas A&M Class of 2023. Her future plans include going to nursing school and eventually going on to be a Nurse Practitioner with a specialty in emergency medicine. Outside of the lab, she enjoys doing outdoors activities such as hiking and going to the beach. Some other hobbies of hers include staying active, volunteering, traveling and spending time with friends and family.