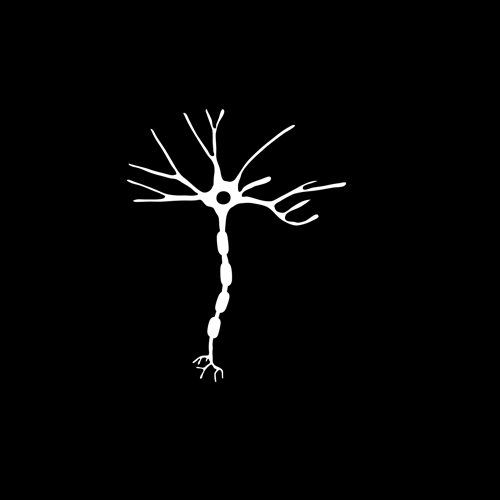 Team members
Darijana Horvat - Research Assistant / Lab Manager
Darijana Horvat received her B.S. in Chemistry from Texas A&M University. During her undergraduate career, she worked with Dr. Coran Watanabe investigating the mode of action and biosynthesis of azinomycin B. She also interned at the Institute Rudjer Boskovic (Division of Organic Chemistry and Biochemistry) in Zagreb, Croatia where she separated enantiomers using HPLC.
After graduation Darijana worked in several labs, studying preeclampsia, hypertension, cancer (cholangiocarcinoma), lymphatics, microbial pathogenesis and immunology. She joined the Geoffroy lab in December 2019 as the Research Assistant/Lab manager. One of her projects is to test the protective and regenerative properties of different test compounds in mice models of spinal cord injury.
In her free time Darijana enjoys playing trivia, board games and billiards with her friends and family. She likes music, live theater performances, movies and TV shows. In her quiet time she loves to read books. Did I mention she (really) loves chocolate?
Laila Abdel-Rahim - Research Assistant
Laila graduated Magna Cum Laude with a Bachelor's in Neuroscience here at Texas A&M University in 2022 and has experience in biopharmaceutical manufacturing as well as behavioral neuroscience. She is an advocate for animal welfare and has a strong passion for mathematics and neuroscience.
As she continues to grow, she hopes to pursue a medical career to make a difference in the world. Outside of the lab, Laila takes care of all 9 of her animals (her mini zoo) and enjoys playing video games, crafting, cosplaying, and nature. She also loves hiking, kayaking, and stargazing.
Theresa Sutherland - Post-Doc
Theresa completed a Bachelor of Forensic Biology in Biomedical Science from the University of Technology Sydney (yes, Australia!), with a special interest in DNA profiling and ambition to work in CSI. Then she completed a Bachelor of Science (Honors) in Biomedical Science at UTS where she studied the acute cellular response to SCI in different ages of rats. Theresa then obtained her Ph.D. in Neuroscience at UTS in Dr. Catherine Gorrie lab (University of Technology Sydney) studying injury progression and neuro-inflammation after SCI with a particular focus on the differences between adult and pediatric SCI.
Theresa recently joined our lab to continue working on the themes of age and SCI, looking into older animal this time…She's trying to understand the age-dependent decline in the growth and regenerative potential of axons, with a specific interest in the role of STAT3 and mitochondrial dynamics. The eventual goal of which is to restore regenerative potential to aged axons, and find strategies to enhance axon growth and functional recovery after SCI irrespective of age. She is also involved in different projects aiming at developing tools to accelerate the discovery of molecules controlling axon growth (non-viral CRISPR/Cas9 in vivo targeting, in vivo protein delivery, 3D imaging). In the long term (very long term), she hopes to marry this ongoing work to her interest in pediatric SCI and to get a map/timeline of neuro-inflammation and axon regeneration across all ages to find effective therapeutics for all SCI patients.
Theresa loves to escape into different worlds- Movies, Books, Music, TV- and explore this one (yes, traveling!). Also, she can not stop drinking coffee...and teaching the lab "real" english (basically translating Australian to American...)
He completed Ph.D. in Endocrinology in Prof Michael Aruldhas Lab (University of Madras, Chennai, India) where he specialized in Reproductive Neuroendocrinology by studying the impact of heavy metal (Cr) on neuroendocrine-gonadal axis in males. He worked on proteins and nanoparticles as a project scientist at the IIT (Kanpur, India) and contributed to develop a biosensor to detect antigenicity of food poisoning pathogen Staphylococcus aureus. During his previous postdoc (Texas A&M University, USA), he learned about the neuroendocrine-ovarian connection and later switched to explore Cancer Genomics as a new frontier.
In Dr. Geoffroy's Lab, he is trying to understand Neurogenic Bowel dysfunctions (NBD) after Spinal Cord Injury (SCI) in animals of different ages. The ultimate goal of this study is to restore normal bowel functions after SCI by using stem cell therapy. (I think you can write in a better way about the work!!)
He loves reading books (especially those on philosophy, psychology, spirituality, literature, or contemporary history) and listening to music in his leisure time.
Ashley Douthitt​ (ashleydouthitt@tamu.edu)
Ashley graduated with a Bachelor of Science in Biochemistry from California State University, Chico in Spring 2019. After graduation, she moved back to her hometown San Diego, California. She then joined a clinical-stage biopharmaceutical company as a Research Associate focused on the discovery and development of therapeutics in the disease areas of inflammation and immunology. Ashley is currently a Ph.D. student in the Medical Sciences program in the Department of Neuroscience and Experimental Therapeutics.
Outside of the lab, she enjoys spending time with friends and family, exploring new places, and weight training.
Erika Marks​ (ecelinem@tamu.edu)
Erika graduated from Brigham Young University with a bachelors in Neuroscience and a minor in Psychology in Spring 2022. While there, she joined research for the first time, working with larval zebrafish looking into the development of their sensory systems. She is now looking into the effect that SCI has on adult neurogenesis in the mouse hippocampus, looking at the interplay this neurogenesis has with cognition. Erika is a Ph.D. student in the Institute of Neuroscience.
Outside the lab, Erika enjoys spending time with friends, playing frisbee golf, (or any pick-up sport she's most recently got wrangled into!), playing card games, or just talking. She also enjoys nights in with her cat and a good book or TV show.
Matt Thompson (matt.thompson@tamu.edu) - MD Candidate | Class of 2025
Matt is a medical student at Texas A&M who has long been interested in neuroscience. He received a BS degree in neuroscience from Brigham Young University, where he worked in a lab studying the mechanisms of chemical addiction in mice and rats. Matt was also employed as a CNA for 2 years, caring for individuals with diverse neurological and other disabilities, including spinal cord injury. After graduating in 2020, Matt and his family moved to Houston, where he spent a year in the lab of Dr. Matt McGinley at Baylor College of Medicine studying attentional effort and reversal learning in mice.
After receiving his M.D. degree Matt plans to pursue a career in neurosurgery. Outside of medicine and science, Matt enjoys playing basketball, climbing mountains, and spending time with his wife and daughter.
Aaron Bennett (atb27m@tamu.edu) - MD Candidate | Class of 2026
Aaron is a medical student at the Texas A&M School of Medicine. He served as a combat medic in the U.S. Army for four years, in which he was stationed in South Korea, the 101st Airborne in Kentucky, and deployed to Afghanistan. He received a B.S. degree in biology from the University of Texas at Dallas, where he worked in a lab studying proteins associated with ALS. He then moved to BCS to begin medical school, and joined the Geoffroy Lab in January 2023. Outside of medicine, he enjoys lifting weights, spending time with his wife and two dogs, learning the guitar, and watching sports such as the UFC & NFL.
Laura Chau (laurachau@tamu.edu)
Laura completed a Bachelor of Science in Biomedical Sciences at Texas A&M University. Currently, she is enrolled in the Master of Biotechnology Program to continue her academic journey in the field. In the lab, her research project focused on determining the potential enhancement of neurite growth in N2a cells using FGF 18, dwwTAT, Perphenazine, and Nortriptyline. Apart from her academic and research pursuits, she enjoys making art, painting pet portraits, learning new instruments, and spending quality time with friends and family.
Seeta Morey
​
Seeta is a microbiology major from Houston, Texas, and a member of the Texas A&M Class of 2023. After graduating, she plans to pursue a career in medicine and hopefully work at a non-profit organization. Outside of the lab, she enjoys baking, traveling, and reading historical fiction novels.
Alexandra Koustova
​
Alexandra is a biomedical engineering major from College Station, Texas and is a member of the Aggie Class of 2024. She joined the lab end 2020, working on projects studying the impact of spinal cord injury on cardiometabolic function.
Alexandra plans to attend medical school after graduating and wants to specialize in neurology. When not studying or at the lab, Alexandra enjoys playing tennis, piano, and spending time with family and friends!
Asim Abdelfattah
​
Asim was born and raised in Egypt; at the age of eight, my family and I moved to Fort Worth, Texas. He's majoring in Biomedical Sciences and minoring in neuroscience. His plan is to attend medical school and pursue a career in surgery. Outside of classes and lab, he enjoys playing basketball, reading, and working with his father on their bee farm.
Olivia Samaie
​
Olivia is a Biology major with a Spanish minor from Katy, Texas and is part of the class of 2024. After graduation, she plans on attending medical school. As of right now, she is interested in cardiology, neurology, orthopedics, and dermatology. Outside of the lab, she is a peer mentor under the college of Science, a member of Pre-Medical Society and a Command Team Leader under the Operations and Logistics Team in BUILD. Additionally, she enjoys reading, drawing, bowling, nerding out over Marvel, and hanging out with her friends, family and dogs.
Sydney Heimer
​
Sydney is a Molecular and Cell Biology major from Rockwall, Texas, and is a member of the Aggie class of 2024. After graduation, she plans to attend grad school for a PhD and go into research in the field of neurodegenerative diseases. Outside of lab, you can find her on the handball courts, or else reading, painting, or sewing.
Jacob
​
Jacob is a senior psychology/neuroscience student from Arlington, Texas, and is a part of the class of 2024. Jacob joined the lab in the summer of 2022 and works on projects studying the cognition of mice after spinal cord injury. Jacob after graduating hopes to get a masters in neuroscience and continue working on research in the neuroscience field. Outside of lab Jacob enjoys hanging out with friends, going to the lake, and cooking.
Aiden Varnell
​
Aiden is double majoring in Biology and Spanish at Austin College, in Sherman TX and is planning to graduate in 2025. After graduation he plans on pursuing a MD-PhD. Outside of the lab, Aiden enjoys music and plays the viola. He also likes to play DND with his friends.
Alexis Carter
​
​Lexi Carter is a Junior Biomedical Science Major with an English minor from Port Neches, Texas and is a member of the Tarleton State University Class of 2024. She also is a part of the Tarleton State Student Government Association, Tarleton Purple Pride Color Guard, and an Honors College Ambassador. Lexi plans to attend Medical School after graduation. Outside of the lab she enjoys hanging out with friends and family, baking, traveling, and volunteering.