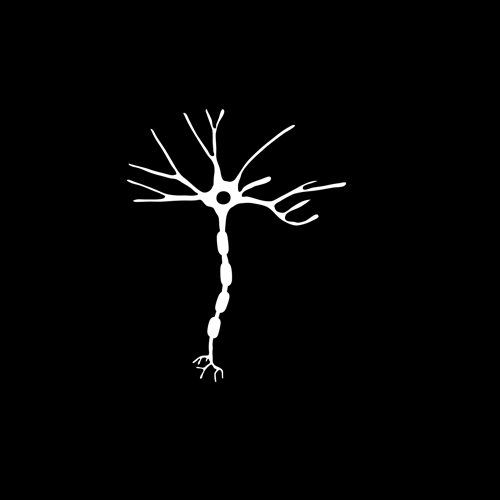 Alumni
Volunteer - Senior Research Associate
Cecile Martin (2017-2018) - Cecile was instrumental in setting up the lab and initiating our CRISPR project. She is now a Scientific Illustrator at Graphit Science & Art, LLC
Adel Ghnenis - Post-Doc - Now at University of Michigan
​
Adel comes all the way from Libya. He was initially trained as a Veterinarian, at the University of Tripoli, Libya. After that, he completed a MSc. at the University of Manchester, United Kingdom, on Molecular Parasitology, where he investigated the expression and stability of parasite antigens and DNA. He moved to the US, University of Wyoming, and obtained his Ph.D. in Animal and Veterinary Science. He evaluated the impacts of maternal nutrition during early gestation on fetal growth and development as well as offspring health and productivity. He examined the glucocorticoid metabolism pathways and evaluated the expression of 11β-hydroxy steroid dehydrogenase system in different tissues including placental, heart, liver, and adipose tissues. He also investigated fibrosis in the liver and heart of maternally obese/ nutrient restricted offspring. Adel then joined Jared Bushman's lab (University of Wyoming) for a brief postdoc, where he studied sex and diet-dependent metabolic changes occurring after spinal cord injury.
Adel's main research interest is to better understand the systemic cardio - metabolic alterations that occur in chronic SCI and develop effective therapeutic interventions to reduce major health issues associated with SCI, using drugs and genetic tools to target specific signaling pathways. He's also involved in projects characterizing how SCI can induce bowel dysfunction and finding ways to re-activate the colonic activity.
He loves playing (and watching) soccer! Allez les bleus! (ok, maybe he's not cheering for the French...yet)
Alexandra Lopex - Research Assistant / Lab Manager -Now Graduate Student - UT Southwestern
Alexandra Lopez received her B.S. in Biology and a minor in mathematics in 2018 from Texas A&M University. During her undergraduate career, Alex worked in Dr. Brett Mitchell's lab investigating the role of the lymphatic system in the development of various forms of hypertension.
Right after graduating, Alexandra joined the Geoffroy lab as a lab manager. She was tremendously helpful with all the day-to-day needs and made sure the lab run smoothly, and safely! One of her projects was to determine the protective and regenerative properties of a test compound in the dorsal hemisection model of spinal cord injury.
Alex hopes to one day work at Texas Children's Hospital as a medical scientist developing immunomodulatory therapies for childhood diseases.
During her free time, Alexandra enjoys running, spending time with her friends and family, and playing with her two dogs, Snoopy and Millie.
Oriana Koots (2018)

Ogheneyoma Ogbevire (2018)
Kristina Reppond
​
Kristina a Junior studying nutrition at Texas A&M University and will graduate May of 2020. She aspires to go to medical school and become a pediatrician.
In the lab, she was in charge of one aspect of behavioral studies which includes rotor rod. She also helped taking care of our mouse colony.
Outside of lab, she enjoys working out and spending time with her friends and family.
Austin Futrell
​
Austin is a 4th year undergraduate at Prairie View A&M University. He is a Premedical Biology major, with a minor in Chemistry. Austin joined Dr. Geoffroy's Lab in May of 2019 as a summer intern. He will be assisting in the project that focuses on determining the regenerative and protective properties of a test compound. Austin hopes is to one day be a clinical pediatric oncologist working at a children's hospital. In his free time, Austin enjoys working out, spending time with close friends and traveling.
Ana Mathew - now M.D. candidate, 2024
As a Public Health major and Neuroscience minor, Ana Mathew has developed a passion for research since her first semester at Texas A&M. In her current role, as an undergraduate researcher in the lab, she is involved in a pre-clinical drug testing project (in collaboration with Axoltis). She is testing how this particular drug can promote functional recovery after spinal cord injury (focusing on the BMS open field test). Additionally, she is assessing the effect of the drug on demyelination/remyelination as well as the inflammatory response. Her previous research topics include prenatal health and understanding the growth in aging populations with the School of Public Health.
In her free time, you can catch her watching Game of Thrones, making gluten-free desserts, and spending way too much time on Pinterest.
Sonali Batta - M.D. Candidate, 2023
​
Sonali received her Bachelor's in Biology from The University of Texas at Dallas in 2017, where she studied vitamin A deficiency in Bangladeshi youth. She then received her Master's in Nutrition from Texas Woman's University in 2019, where she worked with a non-profit organization delivering fruits and vegetables to under-served communities. She researched the organization's impact on nutritional and clinical parameters of the communities served. She is currently a first-year medical student here at Texas A&M College of Medicine and she is assessing the anatomical changes of the bowel following spinal injury. When she has free time, she enjoys watching TV, taking short road trips, going for walks, and trying out new places to eat.
Joshua Benton
​
Josh is a member of Texas A&M's class of 2021, receiving a B.S. in Biomedical Science with a Minor in Business. He's working on different projects aiming at finding drugs able to promote axon regeneration in middle-age mice after spinal cord injury. He plans to attend medical school through the Air Force after receiving his undergraduate degree. He hopes to work in flight medicine to support airmen like my father who is a pilot.
Outside of the lab, he is part of a service organization as well as a Co-Chair for Fish Camp to welcome the Class of 2024. He's also a weightlifter and wakeboarder in his free time.
Lily Kuhlman - MD candidate, class 2025
​
Lily Kuhlman is a member of Texas A&M's class of 2021 and is from Houston, Texas. She is working towards a B.S. in Biology and Genetics. She joined the lab in the Fall of 2018. Lily is currently involved with the testing of a drug, in collaboration with a biotech company (Axoltis), to determine if this drug can promote functional recovery after spinal cord injury (using the activity chamber system). She is also assessing if this treatment can enhance neuroprotection, axon regeneration and reduce the injury site.
She would like to do medical outreach either domestically or abroad. Outside of research, she is involved with her women's organization, and enjoys spending her spare time outdoors or with her head stuck in a book.
Eduardo Heredia
​
Eduardo Heredia is a Public Health major from Mission, Texas and is part of the Texas A&M class of 2023. Eduardo joined the lab Fall 2020 and is helping with studying how aging impacts spinal cord injury.
​
Eduardo dreams of attending medical school, becoming a surgeon one day to serve his community. Outside of the lab, Eduardo is the treasurer of LMSA PLUS at Texas A&M University and enjoys playing soccer, basketball and chess.
Zoha Hassan - MD Candidate, Class 2026
​
Zoha Hassan is a sophomore at Texas A&M University where she is majoring in Biomedical Sciences with a minor in Neuroscience. She is helping maintaining our large mouse colony and is also involved in behavioral testing in different projects. Zoha plans to attend medical school after graduating and hopes to specialize in anesthesiology. When she is not busy trying to balance her schoolwork and MCAT prep, she enjoys playing intramural basketball, reading young adult fantasy novels, and "attempting" to cook traditional Pakistani food.
Natalie Bachir - MD Candidate​
Natalie is the loudest and proudest member of the fightin' Texas Aggie class of 2022 (her words!). She is from Houston, Texas and is working towards a B.S. in Public Health and a minor in business. She joined the lab in the Spring of 2020. As an undergraduate researcher, Natalie is helping with the lab maintenance, colony management and is performing diverse behavior tests to assess functional recovery after spinal cord injury. After obtaining her bachelor's, Natalie wishes to further her education in medical school. Outside of research, she is a mentor to international students, a member of Starlight Aggies, and a volunteer at CHI St. Joseph's hospital.
Chantal Neutzler
​
Chantal Neutzler received a B.S. in Biology and a minor in Psychology in 2019 from St. Edward's University in Austin, TX. Currently, she is enrolled in the Master of Biotechnology program at Texas A&M. Chantal is studying bowel activity after spinal cord injury and ways to enhance mitochondrial activity to promote neuron survival and regeneration. She is originally from El Paso, TX and outside the lab she enjoys following European soccer leagues, cooking, and playing the viola.
Kayla Callaway - M.D. Candidate, 2024
​
Kayla graduated from Texas A&M University as a member of the class of 2020 and is currently a medical student at Texas A&M College of Medicine. Before moving to College Station she lived in Houston, Texas, where she grew up. She is currently working on a project to help improve the outcomes of patients who have suffered a spinal cord injury. This project involves studying the relationship between the patient's age and the amount of bone loss post-injury. When she is not studying for her medical school classes, she enjoys spending time with her family, exercising, and watching sports.
Mike Rivera
Mike is a member of the Fightin' Texas Aggie Class of 2022 and is from Burnet, Texas. He is pursuing his B.S. in Biology, with a minor concentration in Psychology. He joined the lab during Fall 2020, where he is primarily focusing on the themes of extensive aging and SCI.
Mike plans on furthering his education in medical school, where it is his mission to eventually sign with the United States Navy and pursue a career as a flight surgeon (a doctor/fighter pilot combo!). His primary interests regarding healthcare are orthopedic and trauma care, with a special interest for incorporating the biopsychosocial treatment methodology. Outside of research, Mike is the current sitting Texas A&M Student-Body Vice President where he is primarily focused on campus culture, tradition, and inclusivity enrichment. He is also a Resident Advisor, a member of the prestigious Traditions Council, and an avid hiker and fly-fisherman!
Paul Hung
​
Paul Hung is a junior Biology student from Houston, Texas. Currently, he is working under the guidance of Dr. Theresa Sutherland on a project that explores the effects of aging and neuron-extrinsic factors in regards to axonal regeneration. After graduating from Texas A&M, Paul plans on attending medical school and is considering otolaryngology. On the weekends, he enjoys surfing, spending time with friends and family, reading, and getting outdoors.
​
Cameron Lim
​
Cameron is part of the Texas A&M Class of 2023, where he is majoring in Neuroscience with a minor in Biomedical Science. Following graduation, Cameron has aspirations to pursue a career in medicine, with current interests in critical care. Outside of the lab, he is a part of A&M's MAPS organization and enjoys playing tennis, spending time with family and friends, and TRYING to cook.